Edge Tradeworks and its parent company, Loan Transactions & Technology (LT&T), were founded in 2016 by industry veterans John Roberts and Hughie Choe to address the demand for a more efficient, transparent and profitable way to trade whole loans.
Our robust technology offers dozens of metrics so traders and analysts can know a great deal about their business, their market, their peers and the loans they trade. We also provide the peace of mind for our members to know they are getting a great deal when buying or selling loans on the Edge Loan Marketplace.
"Our vision has been to build a user-friendly machine that reshapes the current, opaque, trading process, giving banks and credit unions an edge with the analytics and transparency they need to make informed, confident decisions."
John Roberts
Co-Founder & CEO
Tell us a little about yourself and one of our client success leaders will reach out to get you started.
We are happy to provide you with a free Peer Comparison report. Tell us a little bit about yourself and we will provide a link to your customized report.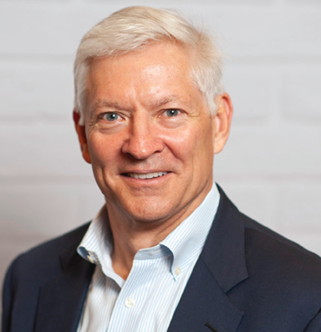 John Roberts
Co-Founder & Chief Executive Officer
jroberts@edgetradeworks.com
LinkedIn
John Roberts brings a unique perspective and vision to Edge Tradeworks, having broad-based expertise focused on portfolio management, asset-liability management, risk management, electronic trading, and sales and trading with extensive work in dealing with regulators, compliance, legal, risk officers, technology, and middle and back offices. He has served as a senior officer and a member of the board of directors of the Securities Industry and Financial Markets Association (SIFMA) and was appointed by the NY Federal Reserve Bank to serve as an inaugural member of the Treasury Markets Practices Group.
Throughout his career, Roberts worked with some of the industry's most well-respected organizations including roles as Managing Director at Barclays Capital, Head of Trading in Fixed Income Emerging Markets at Lehman Brothers, and at J.P. Morgan & Co, Inc. where he served as Head of all Fixed Income Trading and Co-Head of Research for J.P. Morgan Securities in London.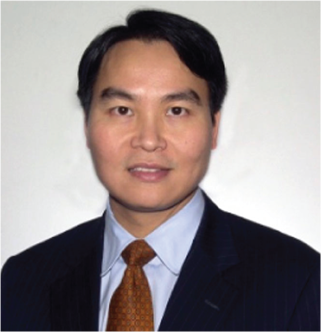 Jinfeng Tang
Chief Operating Officer
jtang@edgetradeworks.com
LinkedIn
With more than two decades advising financial institutions on hedging financial risk return profiles and effectively managing their balance sheet, Tang is a highly regarded industry thought-leader. His career includes having served as the Treasurer in Deutsche Bank's Asset and Wealth Management where he led the Asset Liability Committee (ALCO) and was responsible for managing the funding, liquidity and market risks for bank assets and liabilities, including various loan and deposit products, investments, and derivatives. He designed and implemented strategies to optimize the risk and return profile of bank balance sheet and to improve the capital efficiency. Prior to joining Deutsche Bank, Mr. Tang worked at BlackRock, where he provided risk management and advisory services to major financial institutions, including Citibank and HSBC, and pioneered BlackRock Solutions' business development in Asia. His early career included managing portfolio analytics and reporting at Chase Home Finance, the residential mortgage business of JP Morgan Chase.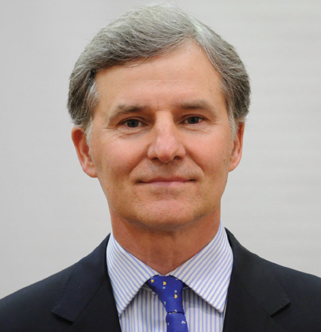 T. Clark Akers
Chief Revenue Officer
cakers@edgetradeworks.com
LinkedIn
T. Clark Akers' diverse background spans a variety of industries including telecom, tech, automotive distribution, banking and private equity. He currently serves on the Board of Directors of Nashville-based Fourth Capital Bank and is on the Advisory Board of Pharos Capital Group, a private equity firm based in Nashville and Dallas that provides later stage equity funding to healthcare services companies. Prior to joining Edge Tradeworks, Akers served as Managing Director in the SBIC Funds Placement Group at B. Riley FBR, an investment bank that provides investment banking and merger and acquisition services. Mr. Akers holds Series 7, 24 and 63 License Registrations with the National Association of Securities Dealers, Inc. Akers has helped build and exit several start-ups in the telecommunications field including Tritel, Inc. which was acquired by TeleCorp PCS and Continuum which was acquired by TMobile.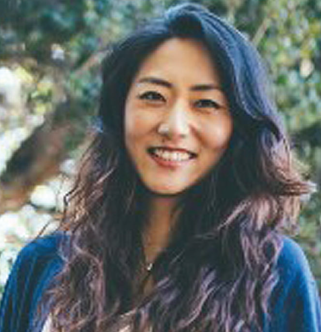 Dahye Lee
Vice President of Marketing
dlee@edgetradeworks.com
LinkedIn
Dahye Lee has spent more than 16 years as a client advocate. Driven by her belief in customer satisfaction, she takes pride in providing the best service possible and producing optimal outcomes for her customers. Having worked in the heart of Silicon Valley throughout her career, Lee has an acute understanding how technology can propel organizations. Through her experience with technology companies such as Check Point Software and Fortinet, Lee has worked with some of the largest enterprise organizations in the world to leverage data and protect their organizations.